April 21 @ 12:15 pm
-
October 14 @ 1:15 pm
Outdoor Yoga @ Sunset Social with Philly Power Yoga & Thrive Pilates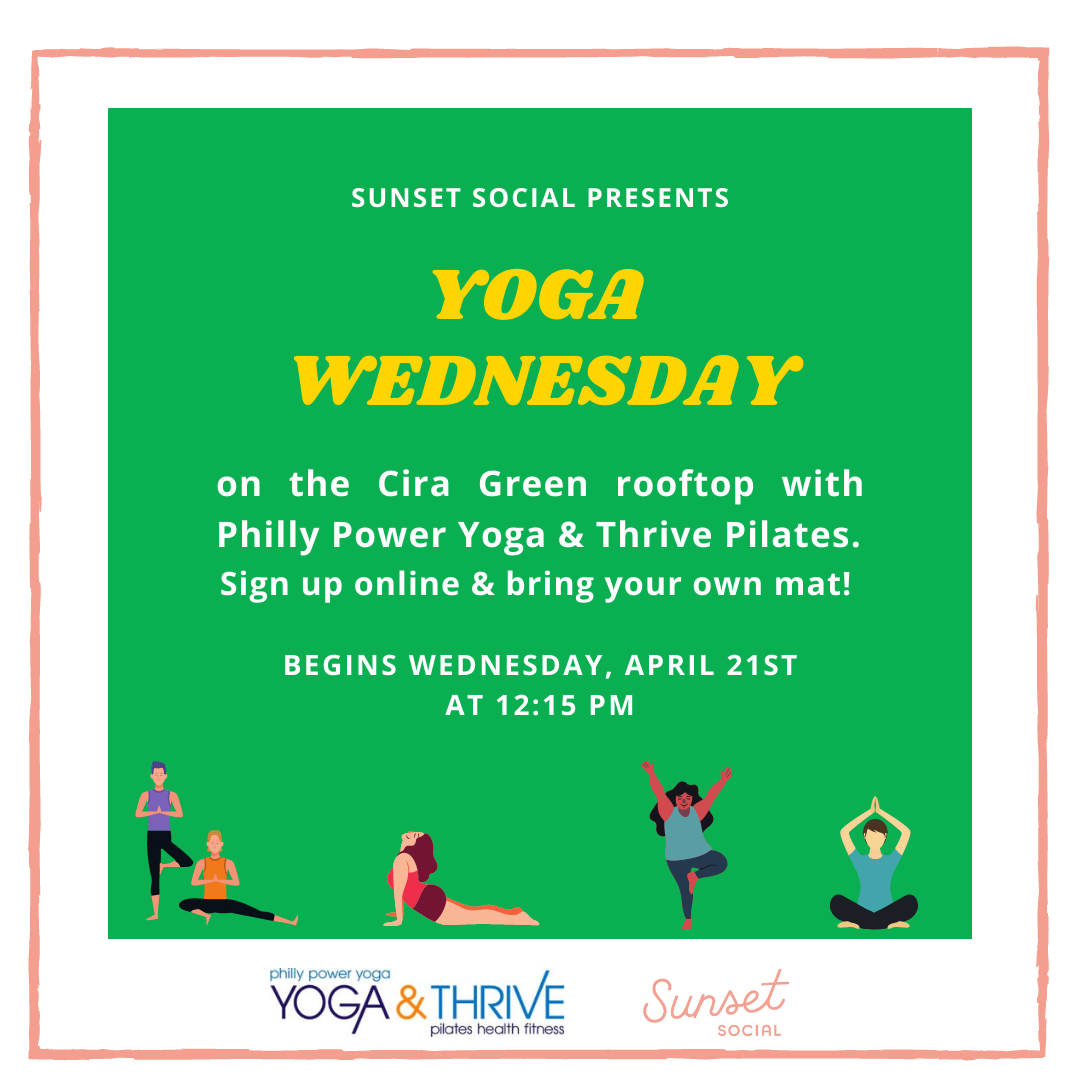 Let our expert instructors take you to your edge and beyond with a unique sequence of flowing asana's (poses) linked together by breath. Come move with us outdoors at the beautiful Cira Green rooftop park!
** Sunset Social is located on the Cira Green rooftop park, at 129 S 30th Street **
Sign up online and bring your own mat. We ask that everyone wears their mask when coming and going, and set up your mats 10′-15′ apart. Teachers will stay at the front of the group to maintain safe distances the entire time. Classes are held each Wednesday at 12:15PM.